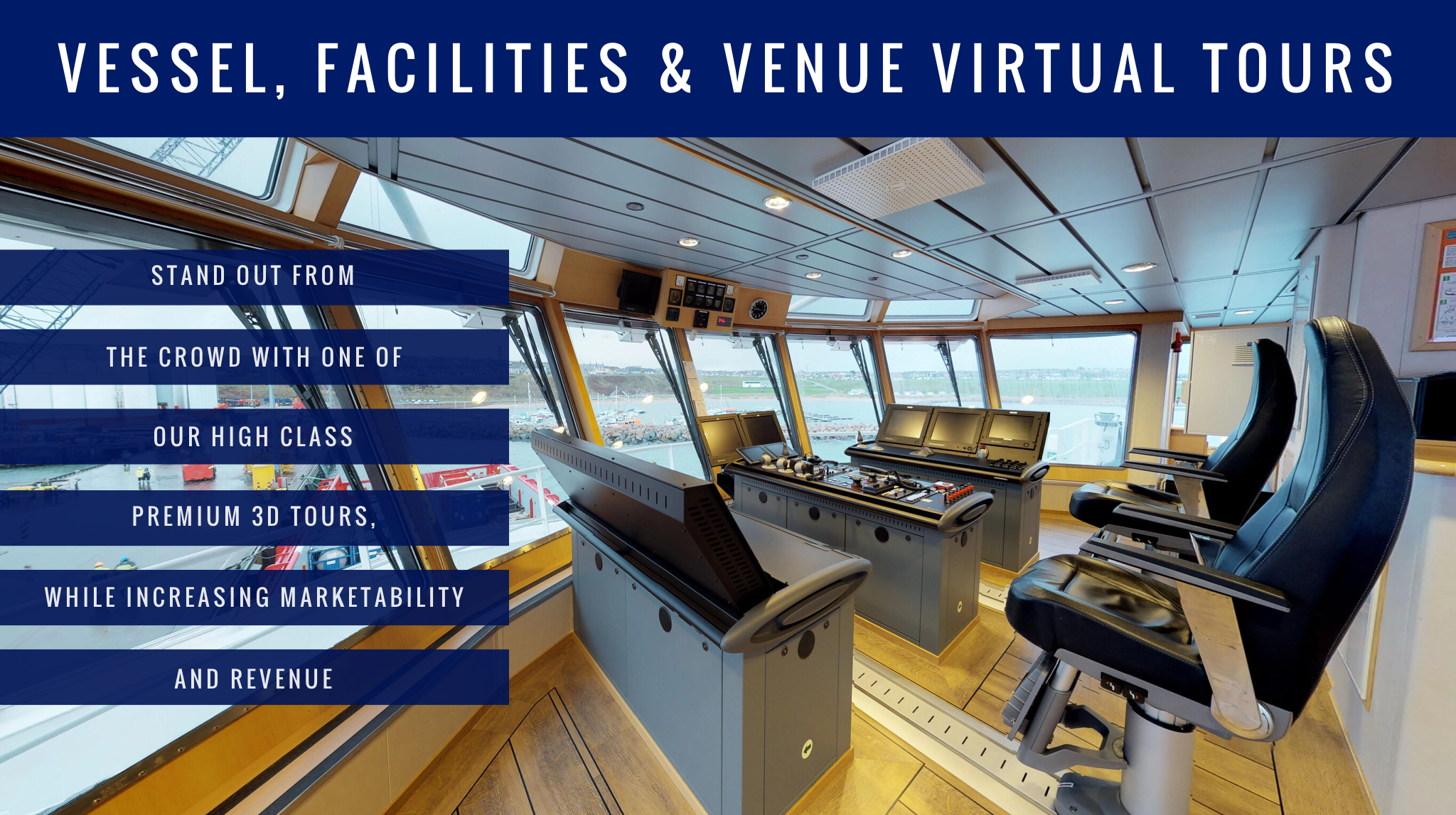 36O Virtual Tours are proven to retain visitors up to 3OO% longer – ensuring increased Sales and Marketability.
AIMS Limited – we are offering a brand  new concept to the Offshore Support Vessel market but it can also be utilised in the commercial sector.
As you will know with the the biggest thing in today's market is capturing peoples attention – and as with anything before a consumer, charterer etc will pay for a service they will want to look.
Our 3D Tours we provide an interactive virtual experience that provides engaging content to guide customers, crew, staff through a first person point of view of your fantastic vessel, facility or venue highlighting and impressing them with what YOU have to offer.
With the addition of strategically placed tags, media, information and external links you are able to offer a complete immersive product experience for your consumers to enjoy and assist with your sales process.
Where can we use it?
An excellent marketing tool which can be sent to prospective Clients / Charterers showcasing the vessel you are offering.
Ideal for safety inductions. If you are getting new contractors onboard you can send them the link, prior to arriving onboard the vessel, and they can familiarise themselves with escape routes / messrooms / dayrooms / workspaces.
New crew joining – again you can issue the link so that they can familiarise themselves with vessel layout. Ideal for Bridge watchkeepers and Engineroom personnel.
Are you putting your vessel up for sale? Showcase it with your Broker by adding the link and attract more potential buyers than just with a few photographs.
Add the VR (Virtual reality) option for showcasing your vessel.
AND MORE!!!!!!!
Contact us via email – 360degrees@aims-limited.com – or telephone +44 191 4565515, and we will discuss your requirements.
EXPLORE THE VESSEL FS CYGNUS IN 3D
WHY CHOOSE AIMS 36O DEGREES?
WHAT YOU GET AND FEATURES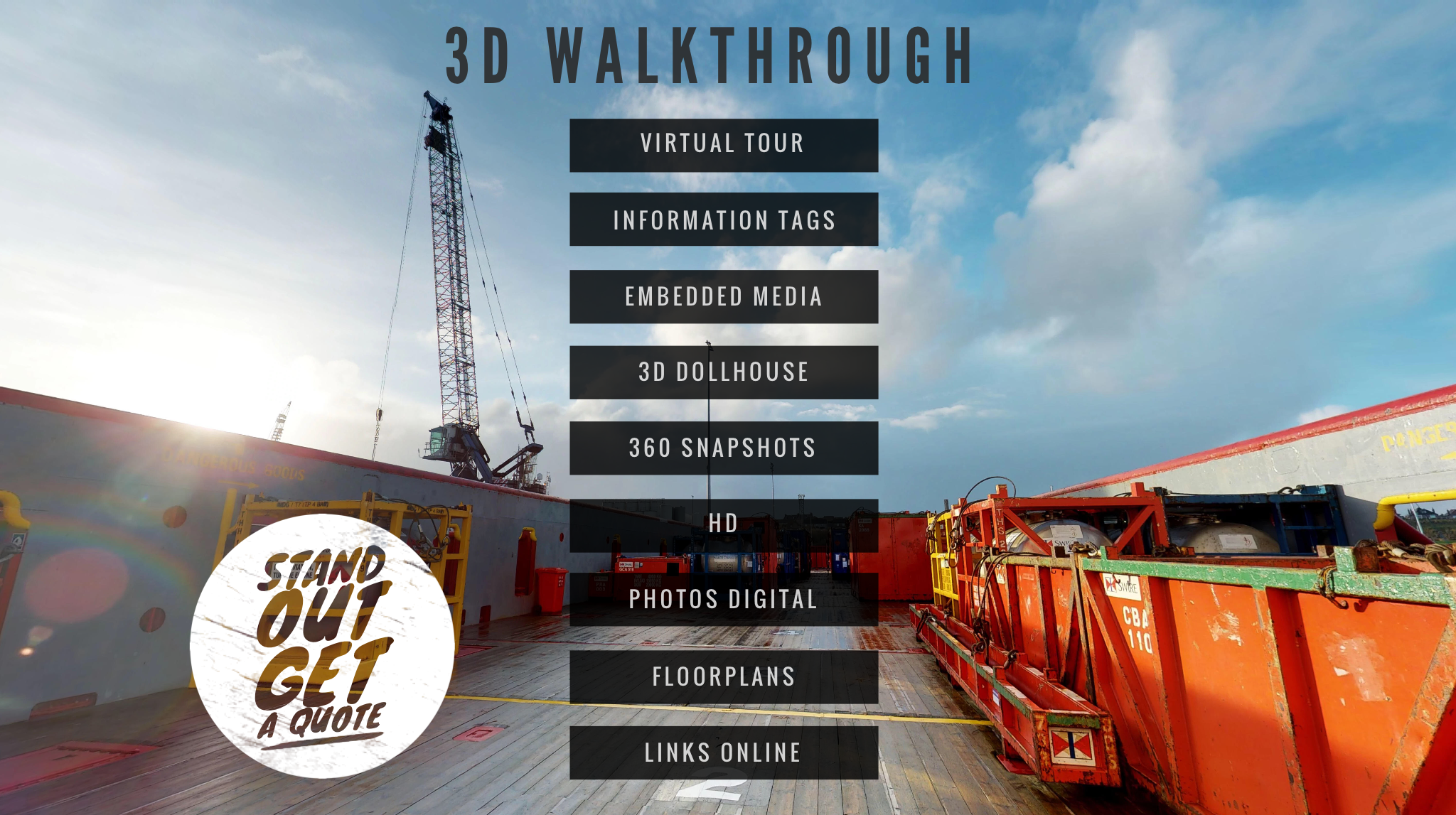 "What a fantastic thing to now have for our vessel, and we were just saying how much of an asset it is for our technical team. Still getting to grips with the movement, but it really is super.
–
Huge thank you to you and your team for putting this together for us, and for travelling the distance to meet the vessel & coordinate as you did. We really appreciate the work you have put into this and cant wait to use it on our website and other marketing material."
Get in touch today for a comprehensive quote from one of our team – 360degrees@aims-limited.com or +44 (0)191 4565515